Bronwyn Parry-Fielder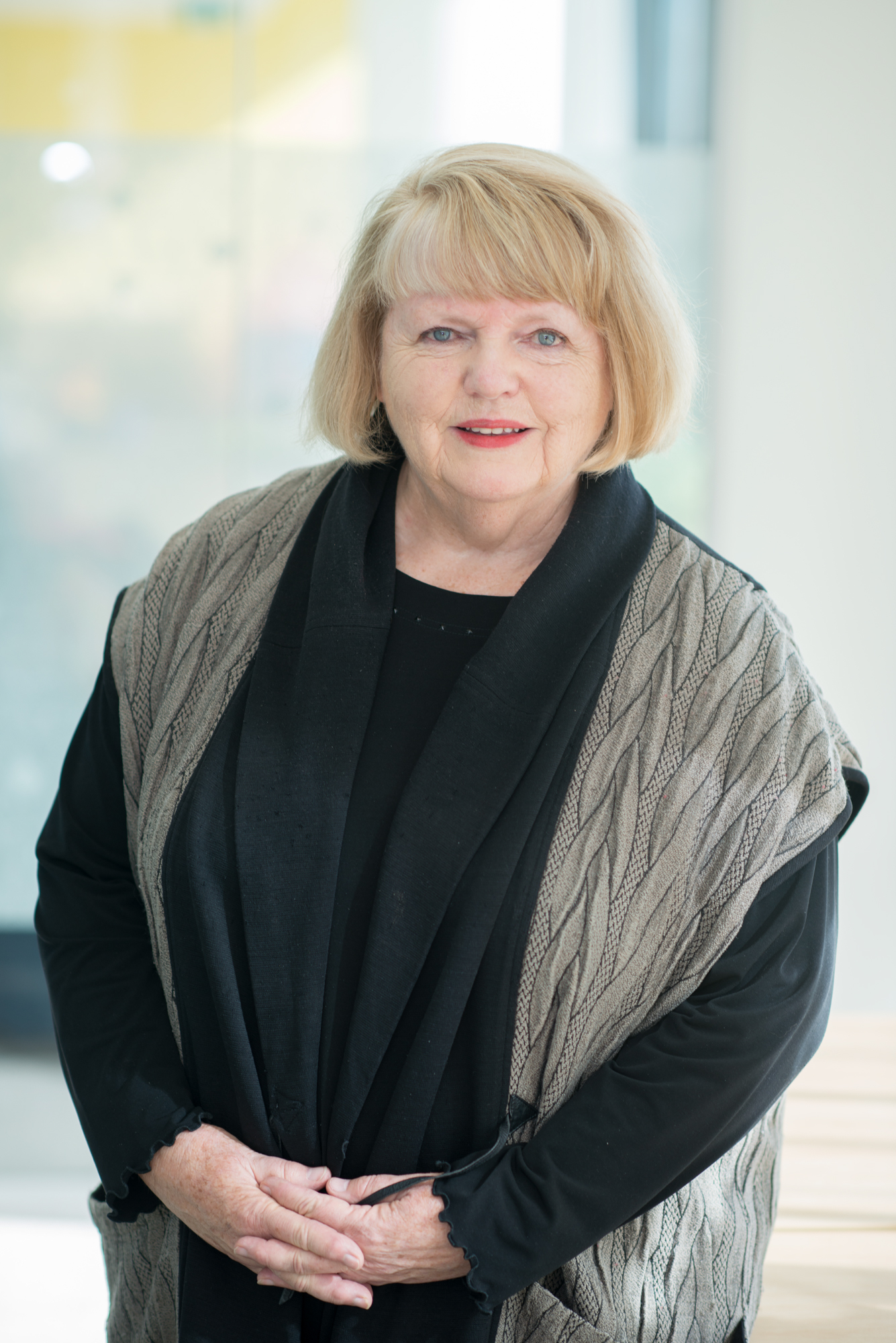 Bronwyn Parry-Fielder has spent the majority of her professional life at The Royal Children's Hospital (RCH). Unsure what she might study after completing secondary school, Bronwyn took guidance from her older sister who was studying physiotherapy. She suggested Bronwyn consider speech therapy. This she did, and after a placement at the RCH, upon her graduation in 1965, Bronwyn decided to try for a job at the hospital.
"I approached them and asked if they would have a position for me and they agreed that they would. So that was my starting point. I started just after I turned 20. I'm not quite sure what the parents thought about this 20 year old who was treating their children; it was a wonderful start to a professional life. Speech therapy as it was at that time was part of the Department of Psychiatry … I worked alongside psychiatrists, and psychologists, social workers, audiologists, child psychotherapists, so I got a very broad start in my professional life."
Bronwyn had a break from work when her son was born, but was soon able to return, thanks to family help with childcare and flexibility offered by the hospital. After returning to work, Bronwyn described her job at the RCH as: "Like the most wonderful hobby but I got paid for it … I loved the work with children and families; it just seemed like a great treasure for me".
In the late 1970s, Bronwyn took a full-time role as a departmental head at the Austin Hospital. Here she learned a lot about being a manager, but when the opportunity came to return to the RCH, she was excited to take it. It was decided in 1983 to move speech pathology – as it was then called – from the Department of Psychiatry and Behaviour Sciences and create a stand-alone Department of Speech Pathology. Bronwyn was appointed Chief Speech Pathologist, a position she held for the next 22 years.
As head of a new department, Bronwyn was eager to recruit ambitious and hardworking people, but also those who were interested in furthering their skills and experiences. "I was interested in having people who spoke another language", she reflects, "and wanted our department to be representative of the community as much as possible". In addition, Bronwyn felt a responsibility to help young women with children in the profession, because she had received so much help herself as a working mother.
Under Bronwyn's leadership the department grew and began to expand. The relationships between speech pathologists and other allied health areas in the hospital increased, with speech pathologists working with the psychiatry team and beyond to include neurosciences and ear, nose and throat clinics and neonatal units. Bronwyn "wanted to develop the work of the speech pathologists further, spreading out into the hospital rather than working in a silo".
Looking back on her career, it was her years at The Royal Children's Hospital that were the most important to Bronwyn. What made it such a special place, she recalls:
"… was the fact that everyone in the hospital thought children were very important and families were very important, and were interested in each other's work."
Listen to an audio extract from Bronwyn Parry-Fielder's 2019 oral history interview 
Transcription of audio extract:
"I guess that as part of my experience at Royal Children's under Joyce Alley, and under Cynthia Edgell, and working with all the different professionals in the Department of Psychiatry, I started to get an idea about what I valued in my bosses and what I valued about the work. I was very interested in the psychological aspects of the work and the complexity of children and families, and the fact that you could never just consider a child's communication problem or swallowing problem, it had to really be part of that child in that family.
RCH has been 99 per cent of my working life really – perhaps not 99 per cent but a huge part of my working life, from being a very young person to an aged person … RCH is a really important part of my total life over a very long period."