Sue Hunt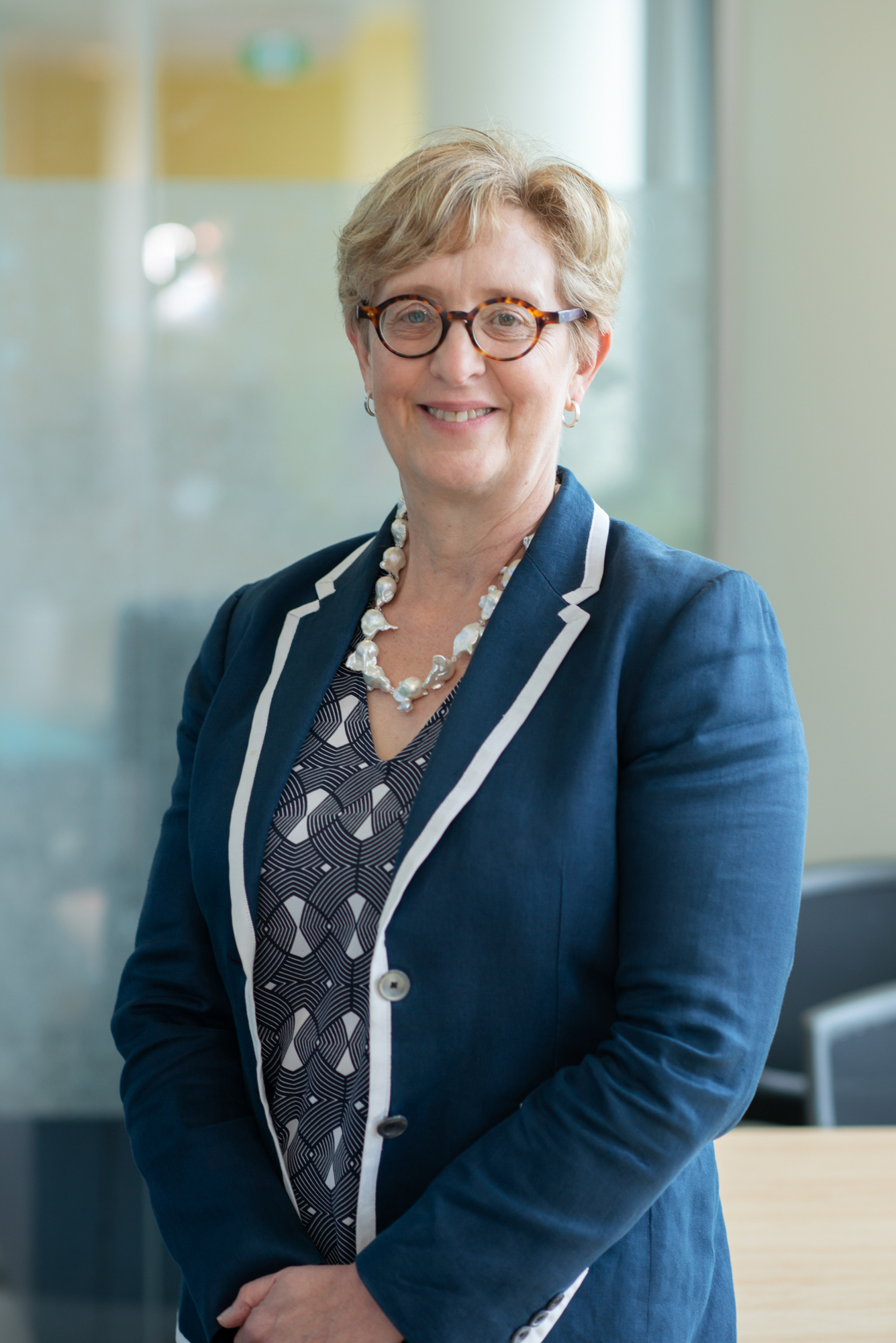 When Sue Hunt took on the role as Chief Executive Officer of The Royal Children's Hospital (RCH) Foundation, she became part of a long legacy of people who have dedicated themselves to making the hospital the best place it can be.
Sue spent her first year in the old hospital before moving across to the brand new building. Experiencing the difference between the two buildings helped shape her understanding of how significant the new building is. The old building represented 'an institutional response to illness', as Sue puts it, 'it wasn't about wellness, it was about treating illness'. Whereas the new hospital has been designed to be more like a village, based on the ethos that it takes a village to treat a child.
Sue's role as CEO of the RCH Foundation involves a great deal of relationship building and management as well as overseeing the three main roles of the Foundation: to raise funds, to invest funds and to distribute the funds back to the hospital.
"We're blessed to have a great team of people, many of whom are way better at philanthropy and fundraising than I am. I've learnt it over these ten years, but I think at the end of the day it's really about your heart and soul; for me it's about heart and being present for people who want to make that impact, and develop relationships."
While Sue has been at the helm for the last ten years, fundraising has been a huge part of the RCH since its very beginning. The hospital would not exist without the group of dedicated and committed women who formed the first committee of management and raised the funds necessary to supply the hospital with what it needed. The Auxiliaries took up the challenge in the 1920s, coming together and consolidating the notion of community fundraising.
"They saw the potential of course, of galvanising groups of people in the community. So they went out and they found lots of people in the community who were grateful – fundraising talks today about grateful families and grateful patients, there's nothing new about that … there's been gratitude for this hospital forever – and that's what was driving all of that."
At its height the Auxiliaries had over 1,000 members across 60 different groups. Today, there are still close to 50 different Auxiliaries raising money for RCH. The hospital maintains a very hands-off approach to the Auxiliaries. The Foundation's role is to assist when needed, ensure legal compliance and most importantly, to keep the funds raised by the Auxiliaries in a special-purpose fund and distribute them where the Auxiliaries want the money distributed. 'They raise the money in order to do something meaningful', says Sue, 'not just to disappear into our funds and not be told what's going to be done with it'.
In 1989, the hospital made the sage decision to establish a foundation. It initially started as a trust and a way to secure donated funds and show donors where their money was going, but very quickly became a fundraising endeavour as well. As well as the Auxiliaries and the Good Friday Appeal, funds are raised from a whole range of different sources, including bequests, trusts and foundations, celebrations and in memoriams. These are particularly special when they come after the loss of a child. 'It's incredibly honouring and humbling when people want to do that for us. We try to help people translate that emotion and grief into the meaning that they want to deliver.'
Sue sees one of the key roles of the Foundation as being transparent and making sure that money doesn't just pass through, but actually goes where it is wanted and needed in the hospital and according to the donors' wishes.
"We say that we'll fund excellence because we don't believe donors want to fund what government ought to fund, so I always say we don't fund the carpets and the curtains, we fund that which will change the future of children's health and all the mechanisms that will do that … we try to respond to our donors' desires and our donors' wishes to have an impact."
Listen to an audio extract from Sue Hunt's 2020 oral history interview
Transcription of audio extract:
"The layers that you find here to explore as a human are pretty amazing. So I guess that's what's kept me here, one of the reasons that's kept me here this length of time. The other is it's never, ever finished either. On the one hand there's always going to be sick children, on the other hand an organisation is never perfect, so you've always got to keep working on it. I've always got something new and exciting to do.
From our perspective, we want to be here in another 150 years. No matter how health care is delivered, what the hospital looks like in 150 years, there should always be a philanthropic base that will hopefully increase in size.
People always say it gets under your skin and it really does. I'm the newcomer in comparison with people who've spent 50 years of their lives working here, being part of it, it's amazing."